What Our Customer are Saying?
Great place to find hidden treasures & the staff is also great!
JohnMark I.
Customer
I called this morning and purchased everything over the phone. I am so excited to get all of the pieces into my living room to give it a fresh look! Love your store! Thank you!
Karen C.
Customer
I have always been one to poke around antique stores and consignment shops. It is always interesting what treasure you might find. One of the "best" consignment shops I found years ago is Consignments Ltd. I try to get in there at least once a week. If I had more time I'd to go more often. The amount of inventory is fantastic, from furniture to a kitchen tool!!!!! And the inventory changes DAILY!! I can't tell you how many wonderful, unique items I have purchased for my home. It's always a treasure hunt!!!! But the MOST rewarding thing now for me is consigning myself. It is wonderful to get checks for items you just don't want anymore. And I also bring NEW items that people give me as gifts that I don't want. The whole experience has been rewarding. The staff are very eager to help always with their pleasant attitudes. And the owner is on hand to say hello and help, even taking your name if you are looking for that special item!!!! I have found her to be very knowledgeable and fair when it comes to pricing your items as well!!!!!! She is a very friendly person who is always smiling and willing to help. All in all I just enjoy going to Consignments Ltd, such a rewarding experience for me, and I think you will find that as well!!!!!
Katie D.
Customer
My absolute favorite place to shop when visiting Rhode Island is Consignments Ltd. The staff is friendly and helpful and the owner, Marianne, has an excellent eye for home decor. No matter what your style or price range, you're sure to find some gem to take home! Enjoy browsing!
Jill A
Customer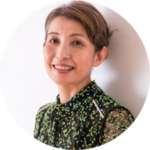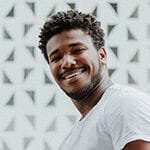 Consignments Ltd. In News
Local consignment shop opens new room with a purpose
Consignments Ltd., in the Maine's Shopping Plaza in Wakefield, has opened its Charity Clearance Room to benefit the Domestic Violence Resource Center of South County. Shop owner and founder Marianne Mernick-Sullivan came up with the idea after several years of diverting proceeds from regularly sold clearance items to benefit the center. "The DVRC is such a worthwhile organization," she said. We are so happy to help in any way we can…
Products & Services We Offer